The city of Portland is known for being the strawberry capital of Tennessee. Portland has always been known for excellent agricultural soils, a great wildlife environment and just an all around wonderful climate.
My family & I live in Portland, on the Sumner County side. But, we say we live on the Gallatin side of Portland because we are on the side that's so close to 109, so you can be in White House & Hendersonville within 20 minutes and Gallatin in about 12 minutes. We also have the best of both worlds and that's being so close to Kentucky to go shopping or dining there with the family.
The oldest local settlement in Portland is Fountain Head, which was founded in 1792 by the James Gwin family. It grew to have a mill, tobacco factory, post office, a Louisville & Nashville Railroad depot, and a number of local retail stores. This town used to be named Richland, but in 1887 there were 2 towns in Tennessee named Richland, so the officials of the L&N railroad were worried that a telegraph mix-up might result in a train wreck. Postal customers complained because mail was getting misdirected between the two Richlands, so the Railroad administrators and postal authorities decided that Richland in Sumner County would be renamed as Portland to avoid confusion. The new name was effective on April 10, 1888 & was incorporated in April 1904!
Now Portland is growing at such a fast pace since Nashville has grown so much people have been looking within 30 minutes to an hour drive from Nashville. There are many manufacturing plants are located here, local shops, dining, grocery stores, local banks, gas stations and a new exchange to get onto interstate 65.
The Chamber of Commerce is in the city square of downtown Portland. Here is the link to the Chambers website where they post events and can give you all kinds of information about Portland......Portland Chamber of Commerce
We moved here after we lost our home in 2015 to a house fire & had lived in the city of Goodlettsville for 23 years. We always thought it was so far to come to Portland, but it really isn't especially since the new Highway 109 was built, it makes for a faster route anywhere. We go to Gallatin, Hendersonville and White House quite often for Real Estate and dining too. We love it here and don't mind the little bit of extra time it takes to get back to home sweet home. It's like being in the country without being in the country since we are so close to everything. I've had numerous clients want to move here over the years, so they call Portland home now too.
So why did we move to Portland? The home and neighborhood we live in was our attraction and still close to everything. It was a little bit of adjustment since we lived in the city for 23 years, especially for our son, who had never lived in a country setting before....lol! He wasn't used to it being so quiet and at night hearing frogs & crickets! But, once we got used to it, we wouldn't trade it for anything! We are blessed with a beautiful home and over 2 1/2 acres, so we are not within an arm link of our neighbors. And our Labradoodle, Stewie loves his home, property, our neighbors & going on long walks through the country side!
If you are looking at moving to Tennessee just give me a call since I was born and lived here my whole life! I am familiar with Middle Tennessee & East TN as well, which is where we vacation all the time!
Portland TN Communities - Audra Hicks Homes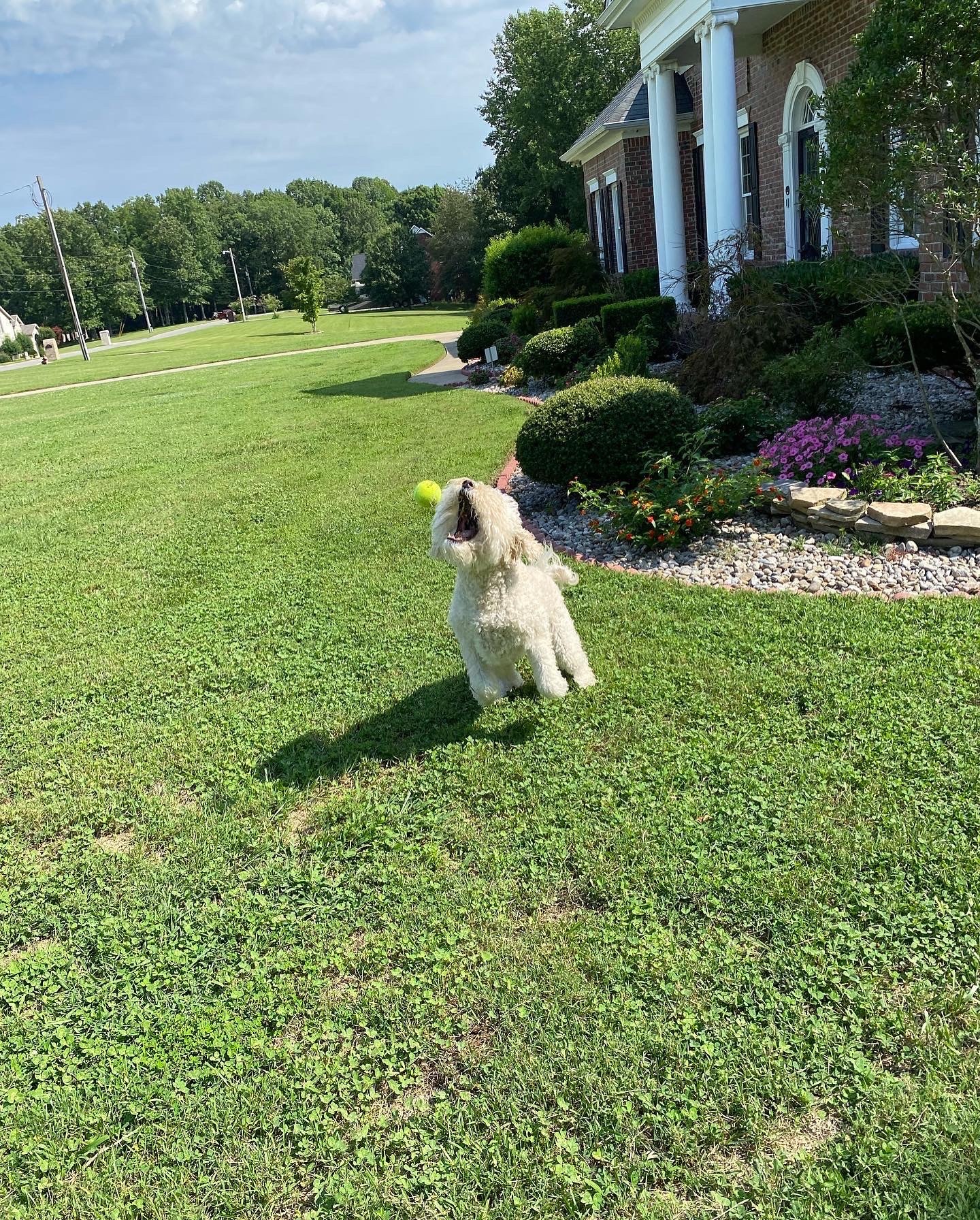 Above pic is last weekend & Stewie out playing ball in our front yard!
Written by:
Audra Hicks ~ REALTOR, ABR, e-PRO, SRES, PSA, AHWD, RENE, HFR
Stewie says, "Mom puts the REAL in Real Estate!"
2021, 2022 Ambassador - Bluegrass Yacht & Country Club
2021 President - Women's Council of REALTORS - Sumner County

2020 President Elect - Women's Council of REALTORS - Sumner County
2020 Professional Development Committee Member - Sumner Association of REALTORS
2019 Hospitality Committee Member - Women's Council of REALTORS - Sumner County
2019 Education Committee Member - Sumner Association of REALTORS
Multimillion Dollar Producer
Platinum Award Winner - Sumner Association of REALTORS
Benchmark Realty, LLC
131 Saundersville Rd, Ste 130
Hendersonville, TN 37075
Cell - 615-859-1748
Office - 615-991-4949
#land #luxurylisting #homesearch #realestate #realtor #realtorlife #realestateagent #realtoring #realtorsofinstagram #listingagent #buyahome #realtorlifestyle #yourrealtor #homebuyers #homebuying #buyingahome #realestatelife #sellersagent #buyersagent #dreamhome #houseforsale #justlisted #forsale #dreamhomes #homesofinstagram #sumnercountytn #listing #relocation #buyingahouse #homebuyers #realtorsofinstagram #househunting #bebetterbebenchmark #homeforsale #listing