When you are thinking of selling your home call me to set up a listing appointment. I like to do a prelisting walk through of your home and let you know the things to do and not to do before we list it. While getting it ready for market, you will need to take down things that may be attached to the house that you are wanting to keep ahead of time and fix the wall and paint.
Below is a list of some things that will convey unless we either take them out ahead of time or write it in the contract that they do not convey. And I have a list of things to do to get it prepared for market. If you do it on the front end then people are more apt to not ask for things, even when you say they don't convey or with moving you may be a little rushed while moving and forget to patch holes in walls and touch up the paint. Of course, you would think everything that is attached to the home will stay with the home, right? Yes, it should, but there are some things sellers really want to keep and it's always a good idea to remove those before we even list it. You may need to rent a storage unit or pu them inside your storage building.
Curtains, rods and blinds - Clients don't mind leaving blinds, but sometimes they want to take their curtains and rods with them because they may have a sentimental attachment to them. What I would do is remove them and pack them up before listing so that the buyers don't even want to ask for them. When you take rods with you, you will need to fill the holes in the walls and touch up the paint.
TV Wall Mounts - When you mount your TV's on the wall that wall mount technically stays with the home. If you don't want to take them with you, then please also leave the bracket that is on the back of the TV when you start moving because the new home owner will need the whole thing to be able to use that mount. That mount is not usable without the back piece that goes onto the wall mount. If you are taking them with you, then you MUST fix and repair the wall before you leave and we have to put that in the contract.
Touch Ups - If you have paint that needs to be touched up anywhere inside or outside the home, then you will need to put that on the to do list. Nothing like a fresh coat of paint to make the home present well. If it is needing touch ups throughout and you list it then people will think you are not maintaining your home and wonder what else is not being maintained! This includes the trim on the outside of the house around the doors, windows, columns, etc.
Flooring - If the tile, carpet and hardwoods are dirty, then they will all need to be cleaned thoroughly and freshened up before listing. When a buyer comes into the home that is one of the things they look at the most is the flooring. Some flooring may need to be either updated or if a fur baby has ripped it then it needs to be replaced. So many people don't want carpet anymore, but I am finding some do want it in the bedrooms and love the warm and fuzzies under their toes when they get out of bed. Just a rule of thumb......if the carpet is needing replaced in the bedrooms you may want to go ahead and do that or you may end up in todays market being asked for an allowance or adjusting price accordingly.
Fixtures - Anything that has outdated brass needs to be changed out to a newer style. Some of the biggest things that makes a difference are door knobs, kitchen & bathroom fixtures, ceiling fans & lighting. Most like to see keyless entry on the outside entry doors. Brass fixtures are OUT!
Landscaping - You want to have Curb appeal, curb appeal, curb appeal! Dress up that landscaping, add new mulch or rock in the beds. Add a pop or two of color throughout. Get rid of dead shrubs, plants and out with the weeds. Make your curb appeal the best in the neighborhood and that gives a Welcome Home feeling to buyers! Always keep the yard mowed and trimmed while the home is on the market because you never know who is going to buy your home and they don't need to get the impression that you don't care or need to sell!
Security Cameras - If you leave the cameras recording while your home is being shown then don't get upset at the things people say while they are viewing your home. If you think you will get upset then you need to not have them on and don't watch them or take them out before we list the home. Also, buyers should assume that they are being recorded all the time. You will need to decide if you are letting them stay with the home or taking them with you before we list so we know if they convey to the buyer.
Home Automation - I call our home super intelligent because we have commercial equipment running it and everything technology at our home that is smart technology because my Hubby and Son are so techy! If you have Ring Doorbells then that is attached and if you leave them you would need to release the ownership to the new owners once it closes or they wont be able to hook up the doorbell or other devices that require monthly monitoring.....along with other things around the house such as security cameras & alarms too. Just like with your utilities, you need to call the companies before closing and let them know you are selling and need to cut off service on the day of closing or the date that your agent and other side have worked out.
Decluttering - I can't say this enough.....Declutter the home! If you don't have storage on the premises, then you need a temporary storage unit and from there go through your belongings as this is a good time to get rid of things you don't need anymore or haven't used in years. You may be suprised at what you find and how much you could make, which could give you some extra money for moving expenses.
De-personalize - I tell my clients this when I go to the listing appointments. You will need to go ahead and pack up all of your personal pictures. We do not want them in the professional pictures that are on the internet. You also don't want the potential buyers coming in and looking at the pictures to find out they know the family that lives there.....plus, some buyers can't see past "your" stuff and family pics so they can't visualize their family there. Less is More while marketing your home.
Spruce up & Clean - You will need to get the outside of the home and concrete surfaces pressure washed if they are dirty. This will spruce things up and make it stand out! Also, one big thing is the roof........most roofs have a side that looks black and that requires a soft wash system that will make the roof look good as new again. We have a great contractor for that and our home gets done every 3 years or so. Make sure you clean the inside of the home from top to bottom and get rid of any pet smells!
Where does Fido & Felix go during showings? Well if you have fur children at home you will want to either take them with you during showings or many like to put them in a space that we can let the showing agent know about or in a crate. Some like the garage as well or a fenced back yard, but if it's hot we don't want them to be outside for that long. And if you have cats, please don't make it the responsibility of the showing agent to keep up with the cat as I have seen many times where they ask to not let the cat out or inside the house. Especially if they are like me and allergic to cats, so that makes it hard for anyone else to touch them if they are allergic. I love ALL fur babies, but there are many people who are not dog or cat friendly and heaven forbid you leave snakes and reptiles there......lol! Make sure they all have a safe place to be for showings. Your Realtor will help figure out the best possible solution and make notes in the showing instructions for the agents to be aware of! You just look at it as you don't want any potential buyers or their kids to get bitten or scratched while trying to view the home as they all tend to pet fur babies if they are animal lovers!
With the markets normalizing again you need to make sure the home is in prestine condition as much as you can to stand out among the rest. We have more homes sitting longer because of the interest rates rising and more homes coming to market so now buyers have more inventory and options.
Stewie with Astro.......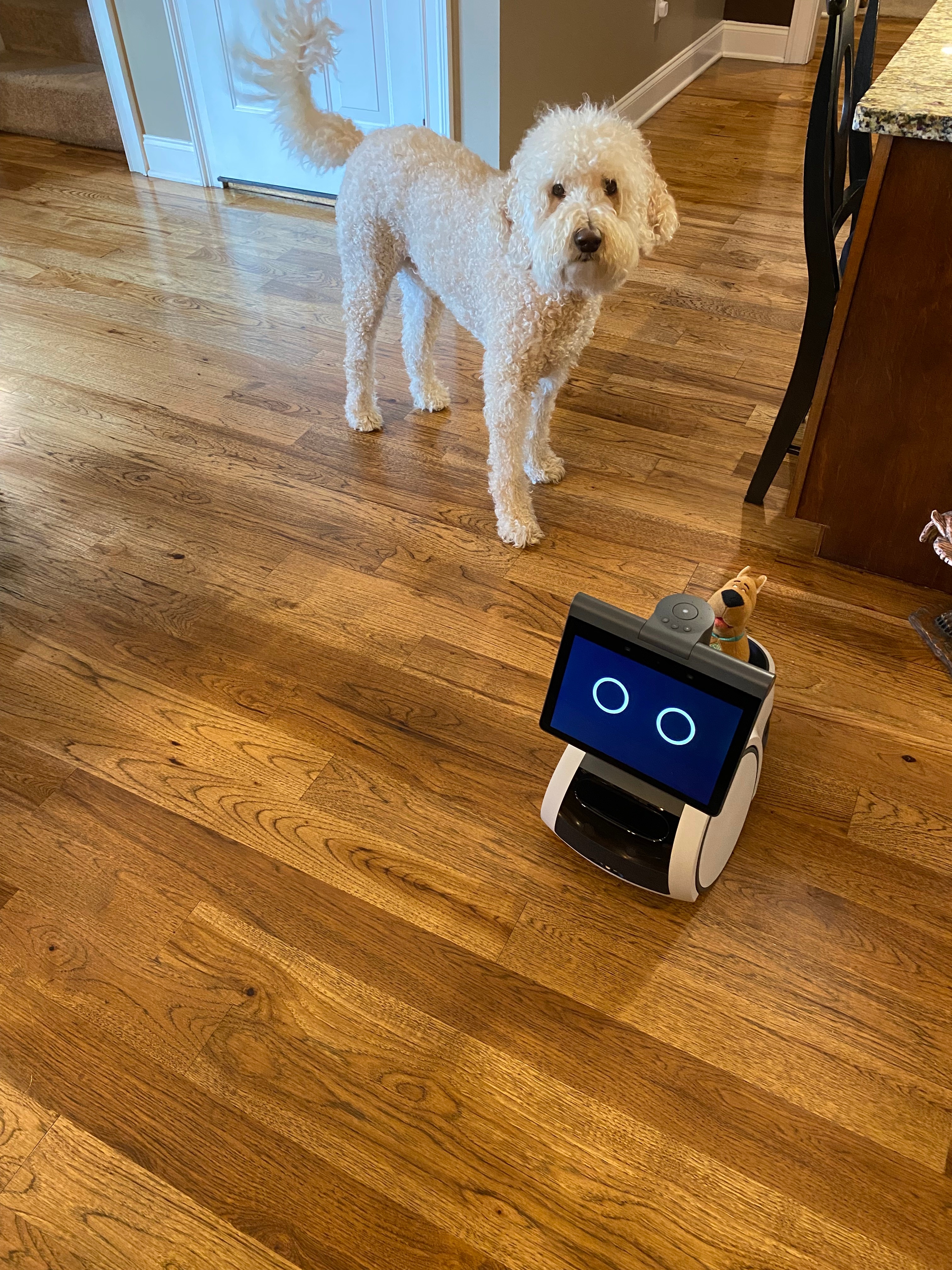 Written by:
Audra Hicks ~ REALTOR®, ABR®, e-PRO®, SRES®, PSA®, RENE®
Stewie says, "Mom puts the REAL in Real Estate!"
2021, 2022 Ambassador - Bluegrass Yacht & Country Club
2021 President - Women's Council of REALTORS - Sumner County

2020 President Elect - Women's Council of REALTORS - Sumner County
2020 Professional Development Committee Member - Sumner Association of REALTORS
2019 Hospitality Committee Member - Women's Council of REALTORS - Sumner County
2019 Education Committee Member - Sumner Association of REALTORS
Multimillion Dollar Producer
Platinum Award Winner - Sumner Association of REALTORS
Benchmark Realty, LLC
131 Saundersville Rd, Ste 130
Hendersonville, TN 37075
Cell - 615-859-1748
Office - 615-991-4949
#land #luxurylisting #homesearch #realestate #realtor #realtorlife #realestateagent #realtoring #realtorsofinstagram #listingagent #buyahome #realtorlifestyle #yourrealtor #homebuyers #homebuying #buyingahome #realestatelife #sellersagent #buyersagent #dreamhome #houseforsale #justlisted #forsale #dreamhomes #homesofinstagram #sumnercountytn #listing #relocation #buyingahouse #homebuyers #realtorsofinstagram #househunting #bebetterbebenchmark #homeforsale #listing