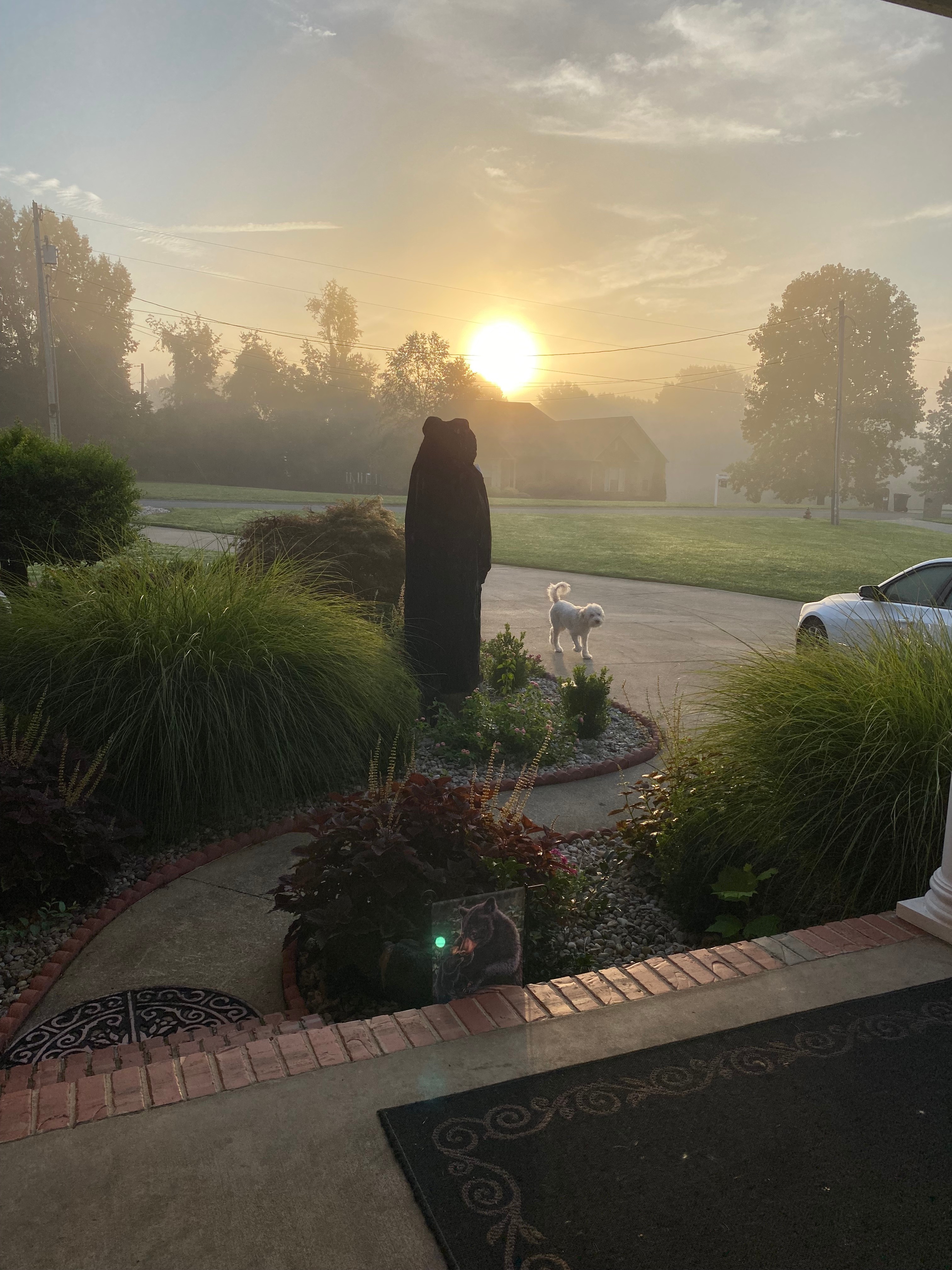 When you think about Tennesse, you think of mountains, lakes, streams, bears, outdoor adventures, hiking, boating, fishing, hunting, playing, Southern hospitality and the fact we have 4 seasons. We have been known to have all 4 seasons in one day....lol! But, I wouldn't want to live anywhere else and it shows because my family and I even love to vacation in TN and head for the Smoky Mountains with the RV!
When you think of moving to this great state; whether for work or retiring here and you want to buy a home then reach out to me because I can help narrow down your search. We live in Middle TN and vacation in East TN and I can help you buy anywhere in the state of TN or I have other agents I can refer you! I have sold homes to clients that have moved here to retire from Florida.....yep, from Florida! I said, "Tennesse....thought people move to Florida to retire?" Not so true and the reason is we have 4 seasons and there are lots of people who really appreciate that. Parts of Florida are so hot that they can appreciate some cooler weather.
My favorite season is Fall because I love camping or glamping lol with the family, campfires, hot chocolate, hot apple cider, roasting marshmallows, leaves turning beautiful Fall colors, long sleeves and blue jeans with boots! The crisp Tennesse air & clean smell of Fall just awakens your soul and will make you want to be outdoors!
What can you do outdoors in cooler weather? We enjoy taking our travel trailer to the mountains of Pigeon Forge and Gatlinburg, walking, hiking, taking Stewie on long walks through the campgrounds when its not so humid and hot, watching the creeks flow and sometimes walk through them and hopping from rock to rock, sitting by the campfire and roasting marshmallows while drinking hot chocolate. It's just a wonderful place to live, eat, play and work so why would you live anywhere else? We have it all here in Tennessee that you don't even have to leave the state.
What to do outdoors in warmer weather? We have lakes for boating, hiking, sports, parks, trails, creeks, lots of campgrounds, picnic areas, restaurants, coffee shops, strip malls for shopping, dog parks, dog friendly places, pools, dinner shows, and theme parks. And still close to other Southern states that you can take day trips for some fun family adventures. There are tons of things like museums and tourist places because we have so much history here in Tennessee!
The housing market is still moving here, even though the interest rates have cooled the market a little on the selling side. The days on market are longer, but especially if you still think you can overprice your house because we have a lot more inventory and buyers are getting to "think" about their decisions again and have more choices. No more bidding wars, offering $100k over asking and sellers are having to reduce to a new normal price and give more concessions, except in certain subdivisions or areas! This is why you need a great REALTOR that can help you price it correctly and one that knows the market well!
You and your family will enjoy calling Tennessee your new home sweet home or forever home, so call me to help you decide where that home will be! I love helping you with the relocation process and have technology that will make it easier for you to make a decision on a house without having to be here.
Written by:
Audra Hicks ~ REALTOR, ABR, e-PRO, SRES, PSA, AHWD, RENE, HFR
Stewie says, "Mom puts the REAL in Real Estate!"
2021, 2022 Ambassador - Bluegrass Yacht & Country Club
2021 President - Women's Council of REALTORS - Sumner County

2020 President Elect - Women's Council of REALTORS - Sumner County
2020 Professional Development Committee Member - Sumner Association of REALTORS
2019 Hospitality Committee Member - Women's Council of REALTORS - Sumner County
2019 Education Committee Member - Sumner Association of REALTORS
Multimillion Dollar Producer
Platinum Award Winner - Sumner Association of REALTORS
Benchmark Realty, LLC
131 Saundersville Rd, Ste 130
Hendersonville, TN 37075
Cell - 615-859-1748
Office - 615-991-4949
#land #luxurylisting #homesearch #realestate #realtor #realtorlife #realestateagent #realtoring #realtorsofinstagram #listingagent #buyahome #realtorlifestyle #yourrealtor #homebuyers #homebuying #buyingahome #realestatelife #sellersagent #buyersagent #dreamhome #houseforsale #justlisted #forsale #dreamhomes #homesofinstagram #sumnercountytn #listing #relocation #buyingahouse #homebuyers #realtorsofinstagram #househunting #bebetterbebenchmark #homeforsale #listing