Picture above is meant to be humerous......it usually takes 1 month or less for buying, but could take longer depending on the situation and type of loan. Although, on the listing side now it could take this long from start to finish.....but in the end it will all be worth it!
What do I mean by, "Marry the House & Date the Rate!"
What I mean is at this crazy time in the housing market where we are seeing "the shift", which I call normalizing don't panick....its not a "crash"....."Marry the House & Date the Rate!" Interest rates are still not as high as I have seen them in my lifetime and I just turned 50 yrs old last month. When my Hubby and I bought our first home in 1992, when I was 19 and he was 22 yrs old we bought at a time when they were 12%. What we did then was "Marry the House & we Dated the Rate!" We refinanced each time the interest rates went down & I can remember a few years later getting 6.6% interest rate and we thought that was incredible. We have all been accustomed to these lower interest rates and it freaks you out when you see them double what they were last year.
Well with the higher interest sparks more people to hold off on purchasing, when right now is such a great time to buy because of this. Find the house now and invest in a home that will build equity and when the time is right you can always refinance your loan. I've seen some clients in the past refi every year, which I think is excessive, but some do it often. If it is going to save you money monthly and interest over the life of the loan then go for it. You may want to do a cash out refi at some point to make home improvements or pay off higher interest debt.
We refinanced in January of 2021 to take advantage of the interest rates at that time, which was 2.5% for us, which will depend on your credit and DTI (Debt to Income) as well. So, we plan on keeping that interest rate......lol! We didn't do a cash out refinance and saved quite a bit on our monthly payment too!
I say now is a great time to buy and still a good time to sell, but you have to price your house correctly and not think you can get the same prices as we could the past few years. That has all changed now and houses are sitting longer on the market. It's not a bad thing unless you are wanting to sell quickly and then, you would need to price it to sell quickly. If you are higher priced, you may need to do a price reduction until you get to that sweet spot where the market thinks your property is worth that price point.
Keep in mind that if you rent you are paying someone's home off and interest is at 100%.....so if you buy even if its at 6-7% interest you will save a lot of money in the long run and you pay off your own home/investment. You will start to build equity in your home and right now you may already start with quite a bit of equity.
Call me today to talk about your options if you are looking at buying, selling or investing in Real Estate!!!!!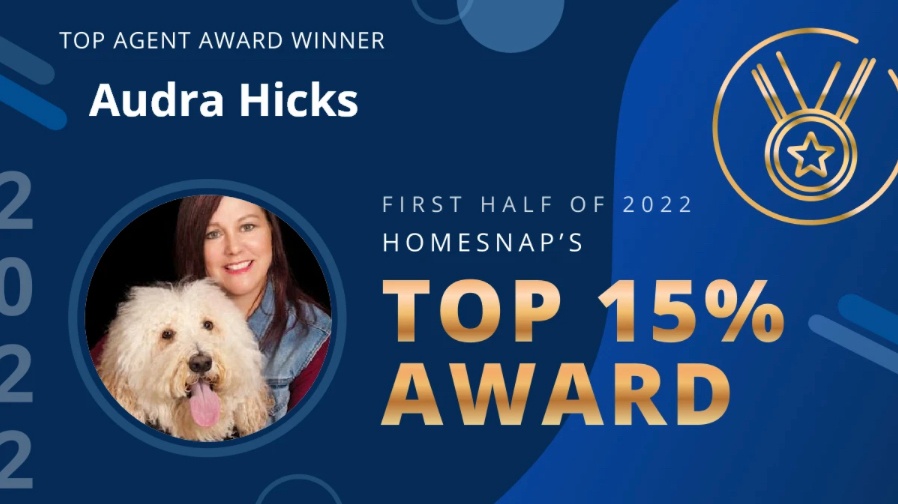 Written by:
Audra Hicks ~ REALTOR, ABR, e-PRO, SRES, PSA, AHWD, RENE, HFR
Stewie says, "Mom puts the REAL in Real Estate!"
2021, 2022 Ambassador - Bluegrass Yacht & Country Club
2021 President - Women's Council of REALTORS - Sumner County

2020 President Elect - Women's Council of REALTORS - Sumner County
2020 Professional Development Committee Member - Sumner Association of REALTORS
2019 Hospitality Committee Member - Women's Council of REALTORS - Sumner County
2019 Education Committee Member - Sumner Association of REALTORS
Multimillion Dollar Producer
Platinum Award Winner - Sumner Association of REALTORS
Benchmark Realty, LLC
131 Saundersville Rd, Ste 130
Hendersonville, TN 37075
Cell - 615-859-1748
Office - 615-991-4949
#land #luxurylisting #homesearch #realestate #realtor #realtorlife #realestateagent #realtoring #realtorsofinstagram #listingagent #buyahome #realtorlifestyle #yourrealtor #homebuyers #homebuying #buyingahome #realestatelife #sellersagent #buyersagent #dreamhome #houseforsale #justlisted #forsale #dreamhomes #homesofinstagram #sumnercountytn #listing #relocation #buyingahouse #homebuyers #realtorsofinstagram #househunting #bebetterbebenchmark #homeforsale #listing