Things are happening all over the country right now and especially in Real Estate! If you are looking to buy a home or investment property this is a great time & I don't think there is ever a "bad" time to buy. We have more inventory than we have had in a long time, so homes are sitting longer or days on market are longer before they go under contract. Yes, price reductions are happening, but that doesn't mean you are taking less for your house, it means that prices have been over inflated for so long and now we are getting back to the normal range of prices for the market. Homes are not depreciating, they are getting back toward normal again. They will appreciate more at a normal level, rather than exponentially like we've seen the past few years!
Remember, if you are renting your interest rate is 100% compared to around 6% interest if you buy right now. I remember when my Hubby and I bought our first house in 1992 our interest rate was 12% and we still wanted the American Dream of homeownership, instead of renting! Who doesn't want to own their own home and build equity, right? And remember, your first home will not always be your forever home so you don't have to buy the highest your budget can handle now. You need to be comfortable with the price and payment of your home. You can always sell and buy in a couple of years and move up in house!
In some areas of the Greater Nashville area we are seeing prices reducing (normalizing). So, if you are selling a home now then don't expect to get $50 - $100K over asking. When you go to buy though, you will get the home at a more reasonable price now so it all equals out in the long run. In a market we were in, you may do really well with the sell of your home, but then turn around and overpay for a house on the buy side. People are panicking and are putting the breaks on buying, but now is still a great time to buy and if buying a home fits your family plans then you should buy. I don't think there is ever a bad time to invest in real estate. When you buy a home it is usually for a long term investment and you should gain positive equity as long as you maintain your home & do some updates along the way.
A home is a place for your family to build a future and to make memories that will last a lifetime. No one can tell you what you can and cannot do with your home, well to an extent! If you buy in a community that has a homeowners association, then there will be a list of restrictions to follow or you may have deed ristrictions to follow even if you are not in an HOA. But, if you rent then your landlord is going to tell you what you can do because they own the home & want it to stay in good condition. Renting is sometimes the only option for some people, but everyone has their own needs and wants. If buying is what you've been wanting to do, then you may be more ready than you think.
What is holding you back from buying a home? Give me a call today to discuss your situation! I would be happy to help walk you through the home buying process and explain it all to you, get you with a preferred lender and sit down with you either in person or virtually for a buyers consultation!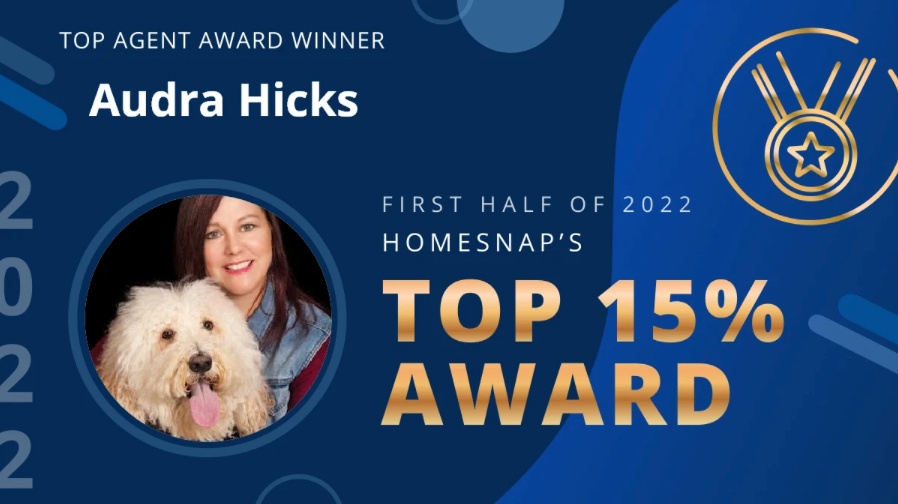 Written by:
Audra Hicks ~ REALTOR®, ABR®, e-PRO®, SRES®, PSA®, RENE®
Stewie says, "Mom puts the REAL in Real Estate!"
2021, 2022 Ambassador - Bluegrass Yacht & Country Club
2021 President - Women's Council of REALTORS - Sumner County

2020 President Elect - Women's Council of REALTORS - Sumner County
2020 Professional Development Committee Member - Sumner Association of REALTORS
2019 Hospitality Committee Member - Women's Council of REALTORS - Sumner County
2019 Education Committee Member - Sumner Association of REALTORS
Multimillion Dollar Producer
Platinum Award Winner - Sumner Association of REALTORS
Benchmark Realty, LLC
131 Saundersville Rd, Ste 130
Hendersonville, TN 37075
Cell - 615-859-1748
Office - 615-991-4949
#land #luxurylisting #homesearch #realestate #realtor #realtorlife #realestateagent #realtoring #realtorsofinstagram #listingagent #buyahome #realtorlifestyle #yourrealtor #homebuyers #homebuying #buyingahome #realestatelife #sellersagent #buyersagent #dreamhome #houseforsale #justlisted #forsale #dreamhomes #homesofinstagram #sumnercountytn #listing #relocation #buyingahouse #homebuyers #realtorsofinstagram #househunting #bebetterbebenchmark #homeforsale #listing