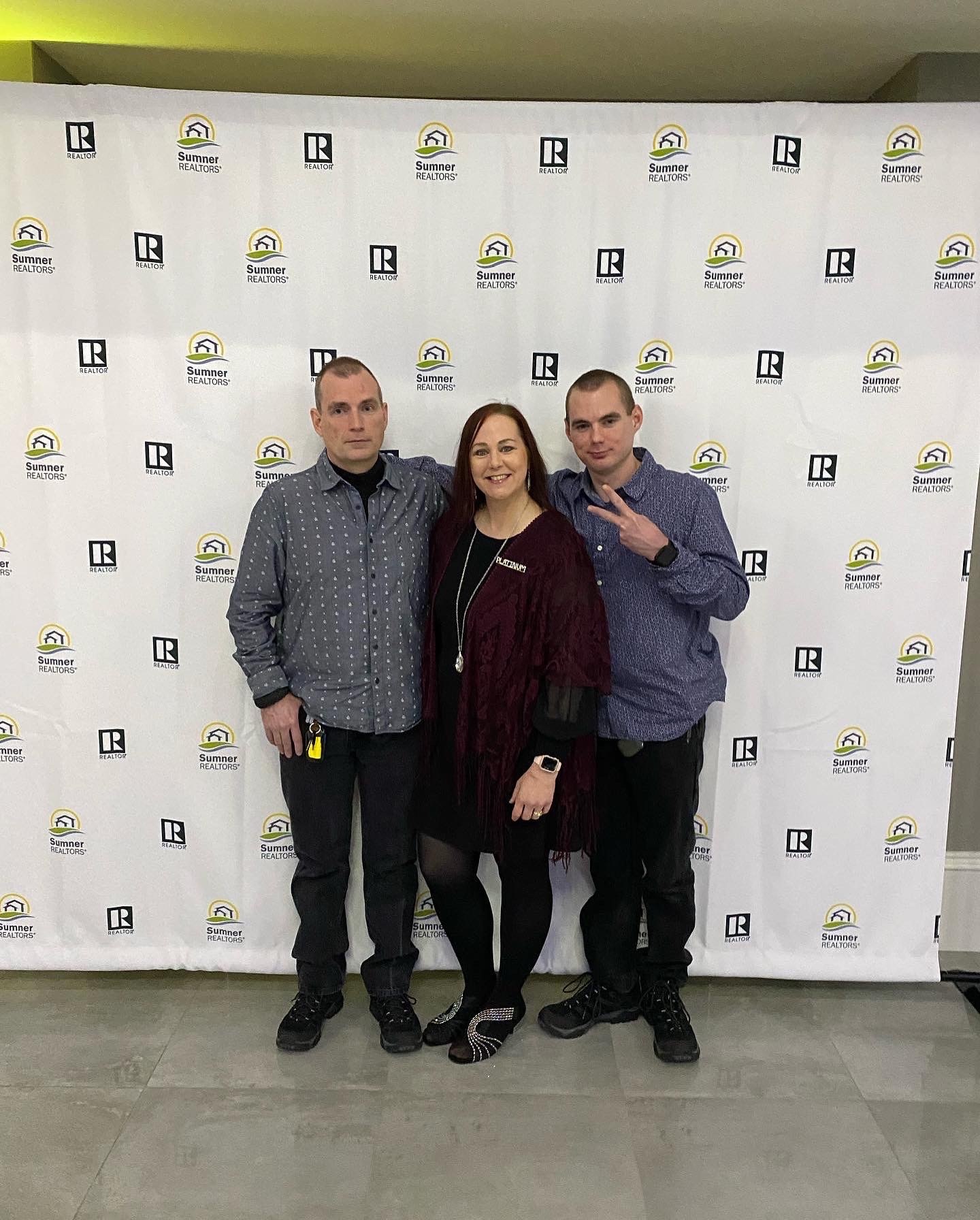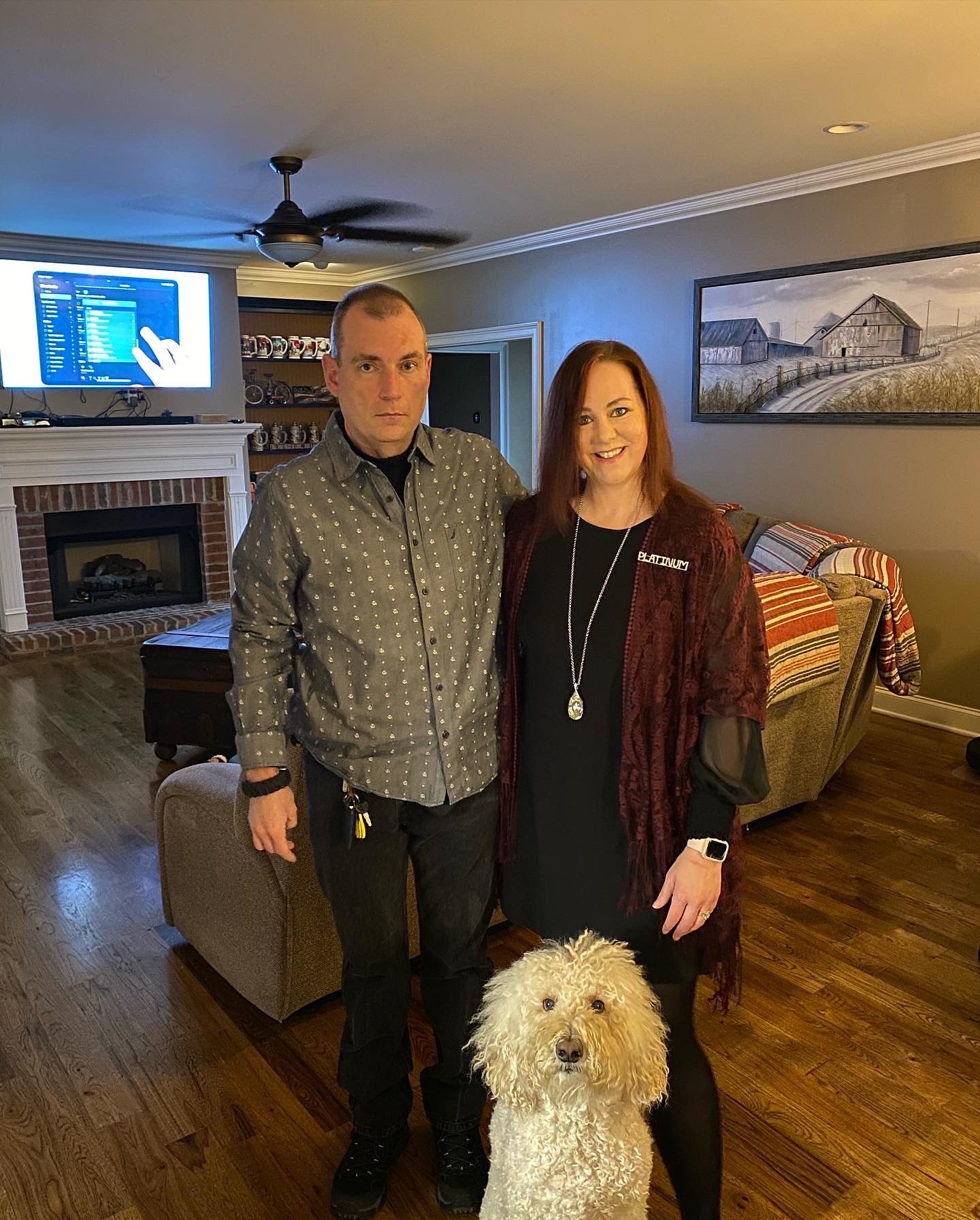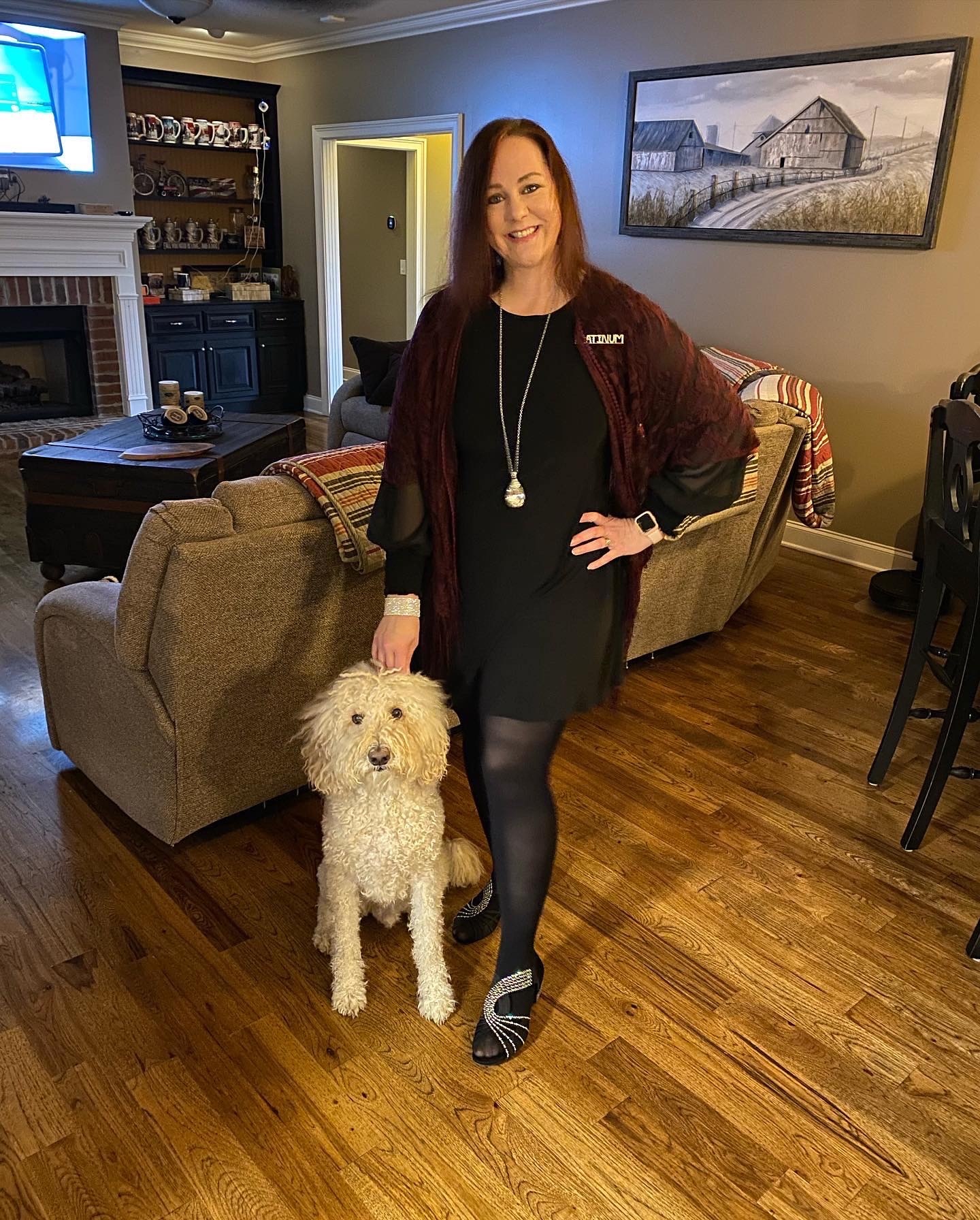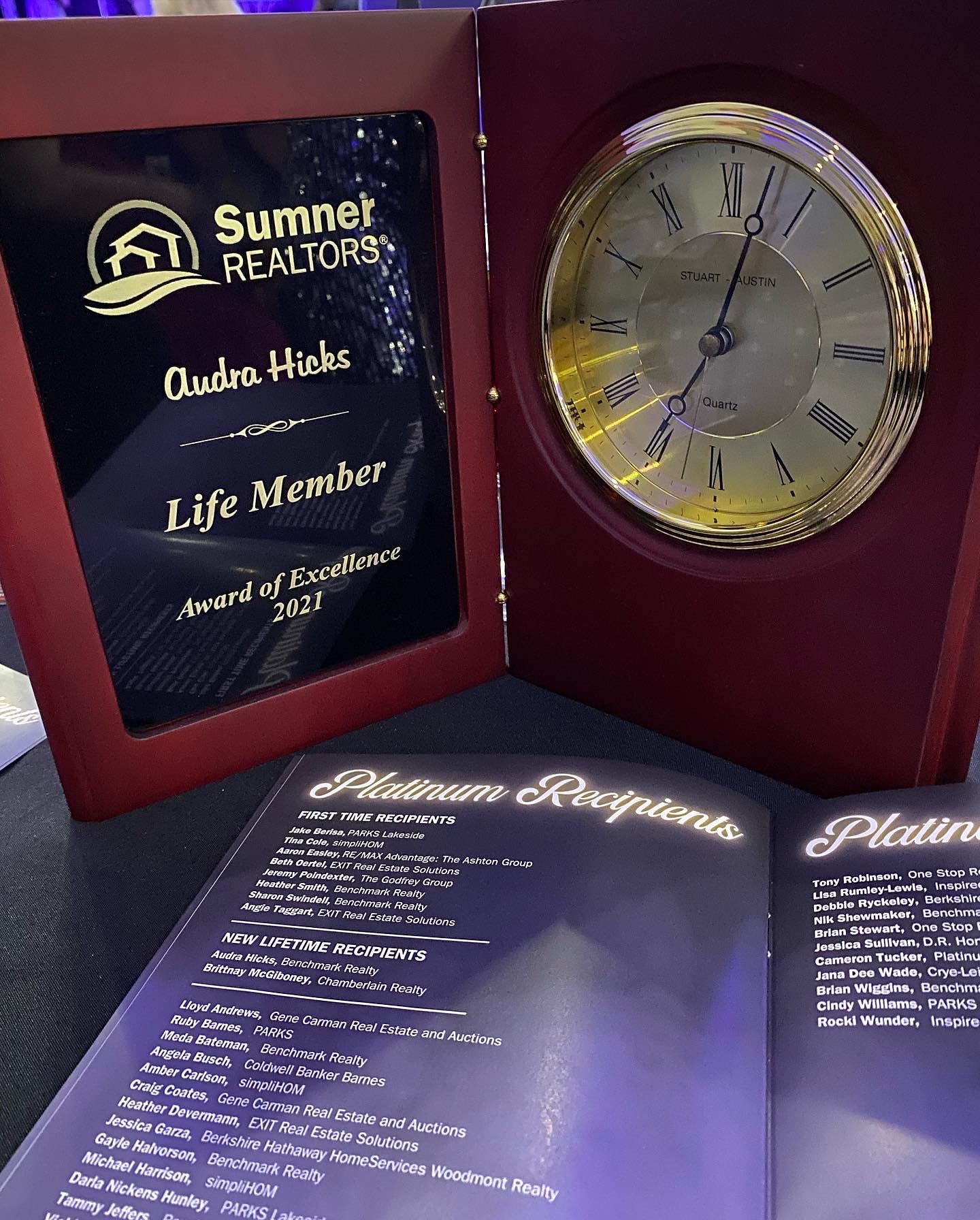 These pictures above are from earlier this year when I had received my Platinum Level Award, Life Member Award and others at the Sumner Association of Realtors Awards night!
October 10th, 2022 marks 6 years since getting my Real Estate license and I am so happy that we as a family made the decision to change careers and retire from our family business after 24 yrs in the High end floor care business we had always known and loved…..Big Bear Floor Care! Thank you to my Hubby, Son and Stewie for always being my biggest supporters and for being my team in Real Estate! I could not do this without y'all and thank you to my wonderful clients for your support, loyalty and referrals over the years as my promise is to ALWAYS have your best interest at heart!!!!! Love to all and Glory to God!!!!!!!!!
"My boys" ~ My Hubby (Billy), Son (Christopher) & Stewie Doodle are my "WHY!" They are my team in life and in Business! My son is a programmer and app developer, who builds and maintains all of my programs & apps I use daily in Real Estate! My Hubby & Son own Big Bear Tech World and I am proud to say they have 14 apps out there & many other programs that are soon to launch for Real Estate and Every day life essentials! The boys also deliver my signs, install on properties & pick them up when we get them Sold & closed! They are my support system & keep me on track with my goals, but also will take me to show homes when I need them, so they have my back all the time! During open houses I've been told I have my own personal security.....lol! They have always been told they look like under cover officers.....lol!
In this business you wear many hats ~ Family Therapist, Mediator, Counselor, Marriage Counselor, Accountant, Negotiator, Concierge for Life....you name it and a great Realtor will wear the hat! So much goes on behind the scenes throughout a transaction that would blow your mind at times, but I love every minute of what I do and love to get my clients to the end, so I am with them all the way and after the closing too!
More announcements to come as last month I passed my National portion of my Brokers License for TN and awaiting my certificate from the State now to complete that part! Stay tuned for more news!
Written by:
Audra Hicks ~ REALTOR, ABR, e-PRO, SRES, PSA, AHWD, RENE, HFR
Stewie says, "Mom puts the REAL in Real Estate!"
2021, 2022 Ambassador - Bluegrass Yacht & Country Club
2021 President - Women's Council of REALTORS - Sumner County

2020 President Elect - Women's Council of REALTORS - Sumner County
2020 Professional Development Committee Member - Sumner Association of REALTORS
2019 Hospitality Committee Member - Women's Council of REALTORS - Sumner County
2019 Education Committee Member - Sumner Association of REALTORS
Multimillion Dollar Producer
Platinum Award Winner - Sumner Association of REALTORS
Benchmark Realty, LLC
131 Saundersville Rd, Ste 130
Hendersonville, TN 37075
Cell - 615-859-1748
Office - 615-991-4949
#topproducer #realestate #realtorlife #lovewhatyoudo