Hello! My name is Darci Hanson. My husband and I own the Hendersonville based design-renovation firm Hanson Home Solutions. I serve as our firm's lead interior designer while my husband utilizes his extensive background as our architectural designer and project manager. We handle projects of all sizes, from handyman services to stand alone design work to full home remodels! Our goal with each and every project is to educate people on their homes, the best way to update their home within their budget and, most importantly, how to add functionality to their space while also making it beautiful.
One of the things we discuss with potential clients quite often is the value a renovation or upgrade may add to their home. While some folks know they will be selling soon, others simply want to make sure that whatever projects they take on will not negatively impact their home's value if they ever do sell. While we never encourage clients to make decisions on their home projects based solely on current trends or valuations, we do encourage them to consider some overarching principles on what types of projects yield higher returns.
If you Google "home renovation value" you will be greeted with a multitude of articles, opinions and trend alerts on what renovations add or subtract value from your home. I'd like to take a moment today to discuss some of the most prevalent items listed and give you some additional information to consider.
Adding Square Footage
It makes sense that more livable square footage would increase your home's value, simple math really. But here is the caveat, the type of square footage and the impact it has on the rest of your home is a huge part of what return on investment you will receive.
For instance, we get asked about sunroom additions often. While in theory a bright, sunny space sounds like a luxurious add to a home, it is actually one of the home remodeling options with the lowest overall return on investment. While you have technically added square footage, if done without considering the overall solar orientation and current natural light flow in your home, what a sunroom addition can actually do is SUBTRACT light from the interior of your home, creating spaces that now feel buried and, ultimately, less desirable to use. Also, depending on your location, your appraiser and the specifics of your sunroom, it may not actually count towards your GLA (gross living area) on your appraisal. A close cousin to the sunroom addition is the garage conversion which can have the same issue upon appraisal as well as the negative impact of the loss of the garage.
Alternatively, some full room additions that would be counted towards the GLA on appraisal, can still impact the sale of your home due to the overall feel and functionality. Let's say that your home does not currently have a traditional master bedroom with an en suite. You may think, clearly there is no space to add that in my existing home envelope (exterior shell) and I cannot afford to lose another bedroom or bathroom to create the space, I will add space with an addition! While not an inherently poor idea, we have seen many homes turned into pretzels by this concept. Again, not considering light can be an issue if you bury other spaces with your addition, or you can create non functional pathways in your home. We recently visited a home where we had to travel through a hall bathroom and a storage space to access the bedroom addition. While the homeowner had technically added square footage, we heard many open house visitors comment on the odd location, the frustration of not being able to access your bedroom if the bathroom was in use, the overall feel of having to walk through what felt like a utility space to reach what should feel like a retreat within your home…overall there was no positive feedback.
If you are set on expanding the size of your home, I would encourage you to contact an architectural designer before you ever begin any other aspect of the project. A good one will provide you with the best possible options to meet the needs you have expressed and be able to give you pricing information on what to expect the project to cost.
Kitchen and Bathroom Renovations
About 75% of our clients come to us looking for kitchen or bathroom renovations, both refreshes and full remodels. They are an industry unto themselves and one of the most popular ways to update a home. They also have one of the highest return on investments out of all home renovation projects.
As I mentioned above, there are multiple types of renovations for these spaces. In our firm, we consider these spaces for a refresh if the overall floor plan is successful and the space just needs an update. This means that the location of plumbing fixtures and electrical can remain the same, but the fixtures and finishes all get refreshed. In kitchens this may also include a backsplash change. The cost of a refresh is lower because there is less movement of the plumbing and electrical systems, and often if there are high quality cabinets in place we can utilize them by either refinishing or simply placing a new countertop. This is a popular option especially for powder rooms, hall baths or guest/kid bathrooms as well as kitchens that are highly functional but simply dated.
If you are wanting to change the size or floor plan of your bathroom, that is what we consider a full remodel. We will be designing a new floor plan, moving plumbing and electrical, possibly relocating walls, moving appliance location…the full nine yards. These renovations are more expensive due to higher labor and material cost, but they also are more impactful, especially from a functional standpoint.
If you are considering a kitchen or bath renovation, make sure you weigh the options and choose the one that works best for your family and your situation. We often encourage people to consider the minimum effective dose. If you have a space that functions well but you are unhappy with the dated aesthetic, I encourage you to speak with an interior designer. It is not uncommon that I talk people down from full kitchen gut jobs and help them find smaller and more affordable ways to make their already functional space beautiful as well.
Outdoor Spaces
When done well, the exterior of your home can be a huge value add to a potential buyer, but there are pitfalls to be aware of. Overly complicated exteriors that are maintenance and labor heavy can actually be a deterrent to some buyers. An intricate garden landscape, numerous trees that drop loads of leaves or seeds during the year, even a pool or a hot tub can be seen as an additional concern for a future home owner rather than a bonus, but those are of course dependent on your location and what is typical in other comparable homes in your price point.
Exterior upgrades that offer a consistent return on investment as well as making your home better for you to live in currently are things like the addition of an outdoor living space or exterior building material upgrades like removing old vinyl siding in place of pressed concrete boards, adding stone accents or putting in new windows.
If you are building an outdoor living space, you want to make sure that you are not impacting the existing sight lines of your home by blocking any views with the backs of furniture, grills, etc. You also want to make sure that any covering does not interfere with the natural light flowing into your home, causing those interior spaces to suddenly feel cave-like. Before you have an outdoor living space designed or constructed, you want to think through how you want the space to ultimately be used. If you are wanting to eventually add a hot tub, construct a full outdoor kitchen or host large gatherings, there are size and structural needs that must be accounted for. There are ideal sizes to keep in mind so that your space is neither too cramped nor too vast for the activity and decor you plan for the space.
For exterior upgrades, a concrete pressed board for siding such as Hardie Board is a beautiful way to update any siding on your home. It comes in multiple styles and colors as well as paintable options, so the sky is truly the limit! While Hardie and similar products do cost more initially, the ability for cement planks to withstand heat, rain, wind, hail, insects and so much more makes it a wonderful value add to your home.
Stone is another way to add curb appeal and visual interest to your home, either on the ground with decorative pavers for walkways or on the home itself. One of Tait's biggest pet peeves however is folks who add stone high up on their home when the base layers are a different building material. In reality, true stone would be too heavy to be supported in that way so it gives it away quickly that any application like that must be faux. To keep it looking high end and real, we suggest using stone on the base layers of your home such as porch pillars, first floor walls or around fireplaces and chimneys.
Windows can be both an aesthetic and efficient upgrade to your home depending on the age and quality of your current windows. I would suggest that if you plan to do any interior remodeling, discuss those plans with your architectural designer FIRST before purchasing new windows. It is always frustrating for us when clients spend thousands on new windows prior to bringing us in, only for us to tell them that essentially the best floor plan option will now require them to buy a different size window or change the location.
The Key to Home Renovation
The best thing you can do when considering any of these home upgrades, or others, is to think of your home holistically. Even if you need to break it down into 25 different projects, if you plan as a whole it will save you money, time and so much frustration. I would encourage you to reach out to a design renovation firm like ours to discuss the ultimate floor plan goals, overall budget and what you truly hope to accomplish. Our approach to design is different for each client, but especially for different goals. If we know you plan to sell your home this year, you likely want a different budget and design than if you know it is your forever home. At the end of the day, it is your home, and while there is data to consider if you plan to sell, the most important thing is for you to enjoy living in your home while you are its resident!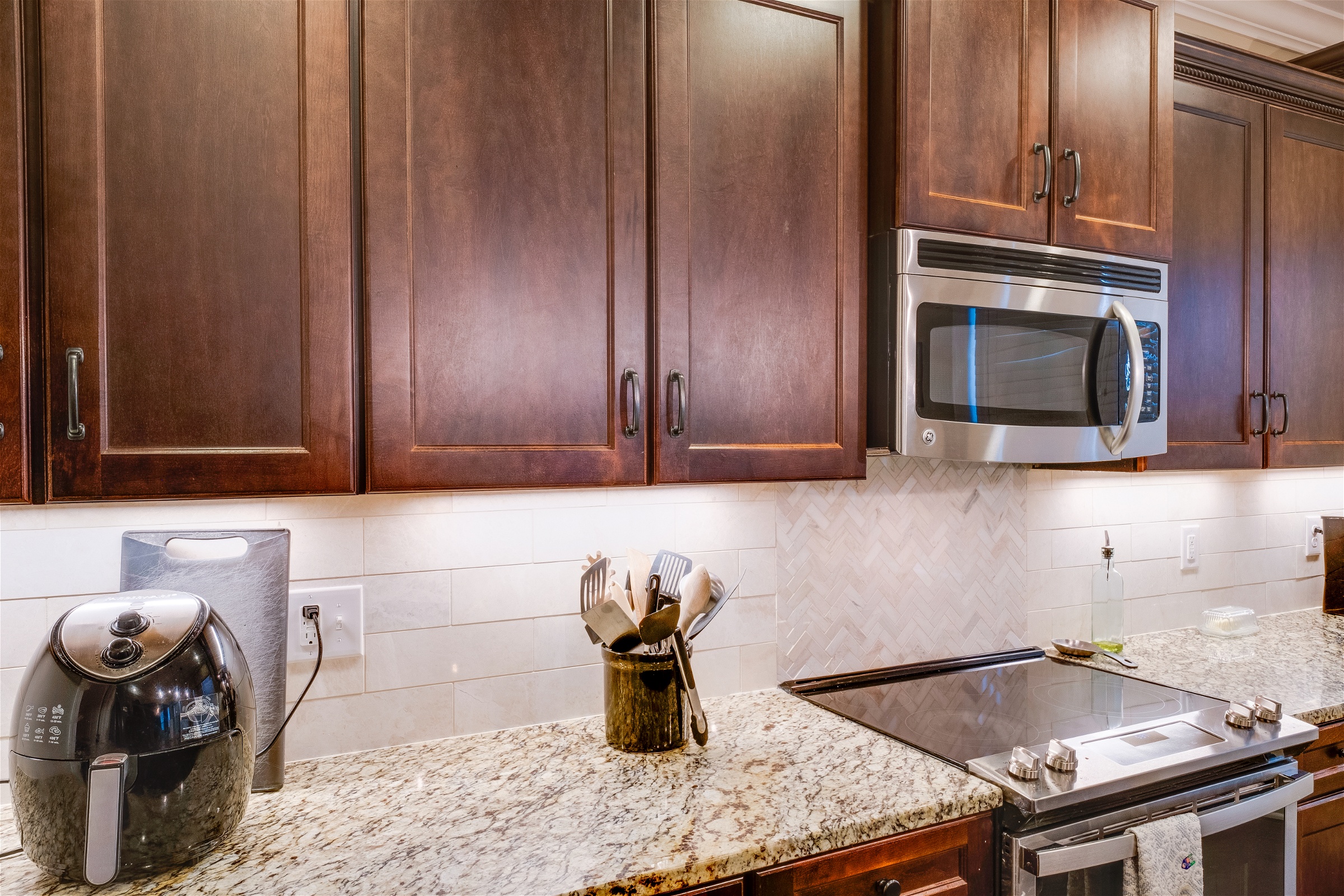 Make sure to follow us on Instagram and Facebook at Hanson Home Solutions for more tips on home renovation, photos of recent projects and more.