If you are thinking of making the move to White House, TN here is some things for you to know. It's an amazing town with so much growth over the past 10 yrs, but still has that small town feel. I can remember saying to my parents as we drove through there growing up "I would never want to live here when I grow up"......Oh those famous words "never say never", because I definitely would now.....hahahahaha! So many clients have made the move over the past few years to White House. The town is like the new Hendersonville with a Super Walmart, Kroger Marketplace, tons of restaurants, gas stations, banks, boutiques, small produce stores (see below) and an easy drive to the interstate to be in Nashville or Kentucky in no time!
Actually, growing up we moved to the last road in Hendersonville, but White House started on the connecting street and we had a home phone number (no cell phones) that was a White House extension. So, I went to White House for many years, but then transferred to Beech High School from the 10th - 12th grade. I started Elementary school at Hendersonville Elementary and then we moved to the country and then I attended White House from 2nd or 3rd through 9th grades, but then finished at Beech High School in Hendersonville, TN in 1990! All the schools I attended were in Sumner County! The city of White House is made up of 2 counties ~ Robertson & Sumner County! My family and I now live in Portland, only 20 minutes from White House and enjoy going there for dinner at one of our favorite places called the Tavern 76 & sometimes while there I will go next door to pick up groceries at Kroger! We have told many people about the Tavern and how great the food is, prices are reasonable, quality of food is wonderful and staff is great too! If you make the drive to White House you should try it! They have many things at night like Karaoke on Saturday, which we love & Trivia and half off burgers on other nights during the week.
White House is a great town to live in if you have children or if you work and need to commute to Nashville daily! There is a bike trail and Greenway to enjoy that goes across town. So, if you want to walk or run that would be the place to get your steps in or take the dog for a walk! It's about 30 minutes to downtown Nashville taking Interstate 65 straight in.
The city of White House was named after the original White House Inn built by Richard Stone Wilks in 1829. Mr. Wilks paid $200 in November of 1828 for a parcel of land (boy wouldn't that be nice lol) lying in both Sumner and Robertson County. On the land, he built a beautiful, large two-story home along what was originally a buffalo and Native American Indian trail that had become a well-traveled route for folks to travel between Louisville, Kentucky and Nashville, Tennessee. It used to be called L & N Pike, but today its known as Highway 31W!
Homes used to be built and left as raw wood, but it was painted white so everyone used to refer to as "The White House", and that's how the city got it's name. The stage coach drivers and passengers would refer to it as The White House as they stopped in for a meal and lodging and the legacy of the White House Inn lives on today through the City's name for all to remember its history and the beginnings. The original Inn was located on Highway 31W & now you can find a historic marker there near the highway. The original White House Stage Coach Inn used to be located just north of Advanced Auto Parts, which is located at 3201 Highway, US-31W. The City of White House became incorporated in April of 1971.
If you are traveling through stop in and visit some of the shops and my friend, Jennie Oilar owns White House Produce and More where you will find natural & organic produce, small batch items & locally made products from local vendors. Her store is located at 141 Edenway Dr, White House, TN 37188. Tell her I sent you....... White House Produce and More
White House Communities - Audra Hicks Homes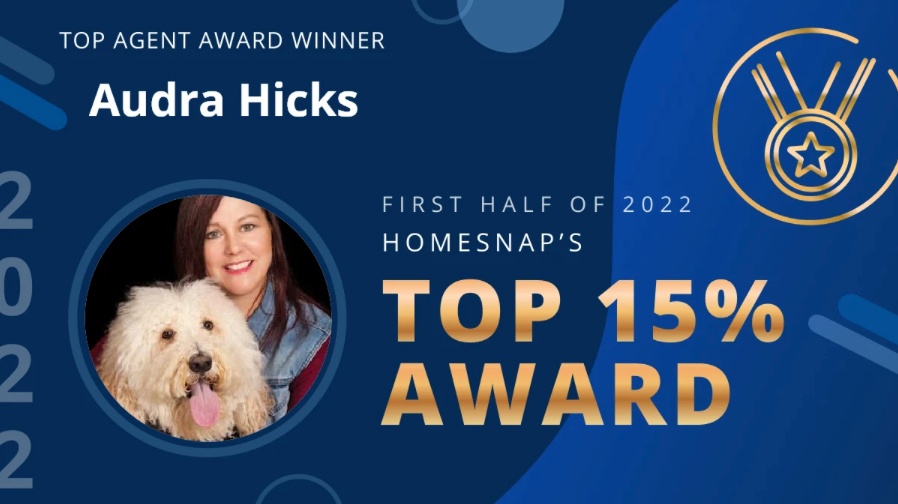 Written by:
Audra Hicks ~ REALTOR®, ABR®, e-PRO®, SRES®, PSA®, RENE®
Stewie says, "Mom puts the REAL in Real Estate!"
2021, 2022 Ambassador - Bluegrass Yacht & Country Club
2021 President - Women's Council of REALTORS - Sumner County

2020 President Elect - Women's Council of REALTORS - Sumner County
2020 Professional Development Committee Member - Sumner Association of REALTORS
2019 Hospitality Committee Member - Women's Council of REALTORS - Sumner County
2019 Education Committee Member - Sumner Association of REALTORS
Multimillion Dollar Producer
Platinum Award Winner - Sumner Association of REALTORS
Benchmark Realty, LLC
131 Saundersville Rd, Ste 130
Hendersonville, TN 37075
Cell - 615-859-1748
Office - 615-991-4949
#land #luxurylisting #homesearch #realestate #realtor #realtorlife #realestateagent #realtoring #realtorsofinstagram #listingagent #buyahome #realtorlifestyle #yourrealtor #homebuyers #homebuying #buyingahome #realestatelife #sellersagent #buyersagent #dreamhome #houseforsale #justlisted #forsale #dreamhomes #homesofinstagram #sumnercountytn #listing #relocation #buyingahouse #homebuyers #realtorsofinstagram #househunting #bebetterbebenchmark #homeforsale #listing